Over time, The Nintendo Switch has surfaced as one of the most popular home co soles. It has surpassed the sales of Super Nintendo and will soon outsell the official Nintendo Entertainment System or NES (believing the resources). Do you already have one or want to have a Nintendo Switch game? Well, you might have been bored playing the same game for a period of time. In either of these cases, we can help you with the best free Nintendo Switch.
How? We have got a list of free Nintendo Switch games!
No, we aren't kidding. These games are absolutely free and you can play these right away on your Switch without paying anything. You might need to buy the upgrades, extra content and other tools, but the foundation of the game comes 100% free.
We have sorted the best ones to include in this list. There are racing games, first-person shooters, platformers, puzzlers, battle royales and even pinball simulators. If you are an enthusiastic gamer, we expect you will probably like these games a lot.
Free Nintendo Switch Games
The number of racing games for Switch is quite less, so Asphalt 9: Legends is a definite inclusion on the list. If you are a car lover and like racing games, this is the ideal pick for you. There are custom-modifications and beautiful landscape setting for you to enjoy throughout the game.
No creating confusion – the free Switch version of the game comes with limited features. Without investing in a penny, you will own a car to ride around different locations in the game. But, some of those rides stay limited by a timer. If you want to enjoy all the features, such as the option to choose from the array of cars and choosing the game environment, you will have to lose your pocket.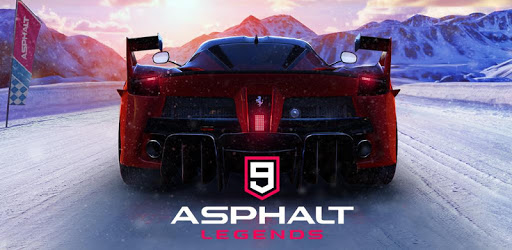 If you decide you like this game after playing a few levels, we would advise you to go for the Starting Racer Pack available at $15 only, rather than buying individual tokens. In this pack, you will get tons of blueprints, 300 tokens and 200,000 credits. This should be more than enough to cross the bulk of the game. So, no need for several microtransactions! Furthermore, you don't need to spend money to drive a cool car.
Another best free Nintendo Switch game that you should play is Brawlhalla. Have you heard of Super Smash Bros? Brawlhalla is not exactly like Super Smash but they have some features in common. The biggest advantage of picking Brawlhalla over Super Smash Bros is that you save around $50. Like the latter, Brawlhalla allows choosing from wide options of fighters. Brawlhalla is simpler than Smash, but a little more restraint on fighting combos and speed. If you have liked playing Smash at any point in time, you will also like Brawlhalla. The concept is somewhat common but there still remains some differences.
You might come across microtransactions in Brawlhalla but we don't suggest spending any money. The only benefit of spending money on this game is better aesthetics. However, if you don't bother about what your character's skin looks like or anything related to its appearance, you can enjoy the game absolutely free.
The word 'Zen' in the title of the game truly justifies it as you get a similar kind of feeling while playing it. The inspiring and chillout soundtrack of the game and the floating colors gliding into each other makes it one of the most relaxing Nintendo Switch games.
Like almost all the puzzle games, this game starts simple and brings on gradual difficulty levels as you keep playing it. The free version of the game has got dozens of those levels and the developers are positive enough to think you will like it. This made them come up with the cheap DLC packs that bring the themed levels to make sure you stay in that Zen-like feeling. The best part of you can play it on your Android phone as well!
We know the rare chances of finding a AAA title like Fallout included in the Nintendo Switch, but that is not a disappointment for the Fallout fans. There's a fix for them on the console, Fallout Shelter. It is one of the most favorite free Nintendo Switch games in the market. If you don't know yet, it has got some of its cues from the ever-popular franchise, Fallout.
But, it is not similar to the Fallout games you play on PlayStation 4, Xbox One or PC. Fallout Shelter is a simulation game where you have to control different Vaults from Vault-Tec. You will have to build and manage those Vaults and ensure the dwellers thrive and stay happy.
One of the main features shared with Fallout franchise is its trademark humor. However, it will appeal to people who have not even played or heard of Fakkout games. After all, it doesn't have a conventional Fallout title. And what makes you think over so much, you are not risking anything to give it a shot!
5. Fortnite
Fortnite is that inevitable game to be included on the list of the top free Nintendo Switch games. Even though it was not the one to invent the battle royale genre, it still gained high growth and popularity beyond any gamer's expectations.
Not going too deep into the features of the game, we would just like to mention that now you can play it on Switch! The reason why we are not going into the details is that most gamers have already played it on various platforms including Android. So yes, we are assuming that you are one such enthusiastic player (If you have reached Fortnite on the list, you definitely are!).
The gameplay remains the same on Nintendo Switch as on other consoles. It is absolutely free on the Switch and will remain so forever. If you are interested to modify the looks of your character in some way, you will have to spend some cash. But, you can play the game right now and continue playing for houe=rs without paying a single dollar. All you need to do is download the file.
The major Pokemon games on the Switch includes Pokemon Sword and Shield, Let's Go, Pikachu, Eevee and Pokemon: Let's Go. Undoubtedly, these are the best titles on the console, but Pokemon Quest stands out from these as it is available for free. It is one of the best free Nintendo Switch games on our list as we understand that spending money on gaming is not every gamer's preference.
Like many, you may also expect Pokemon quest to be some kind of search for and to befriend a Pokemon Well, you are right. But, there's something unique about Pokemon Quest that makes it stand out from other Pokemon game titles – the incredible cube-art design and smaller scale.
It is true that you need not pay anything to play the Pokemon Quest. But if you are tempted (like many) to buy some attractive things to decorate your base camp, you will need to spend some cash. However, if you can contain your excitement, you can enjoy the game for free. No spending cash at all!
Nintendo always tries to keep the star characters reserved. Now you know why it showcases only a few titles featuring Link, Mario, etc. However, Kirby is a character Nintendo doesn't feel strongly enough for and uses it in experimental ways. One such experiment is Super Kirby Clash. It is a game found exclusively on Switch and of the best free Nintendo Switch games.
The game is designed for multiplayer – online or local. In the game, you go on quests with a maximum of four Kirbys, each of them having their unique specialty. During the quest, you fight it out the colorful world's bosses.
Though the game is available for free, you might need to invest some cash to buy skins, weapons upgrades and other trinkets. However, you can still play Super Kurby Clash with your friends for free.
What do you think about modernizing Tetris for a platform as advanced as the Switch? Tetris 99 is a modernized version of Tetris that involved the pitting of 99 Tetris players against each other. The trick worked and today, Tetris 99 is one of the best free Nintendo Switch games. If you are acquainted with Tetris (we are sure you must be), you will have no issues playing Tetris 99. The one difference between both the games is the number of players you will be playing against. In Tetris 99, it's almost 100 players against you and only one gets to win the champion tag in the round.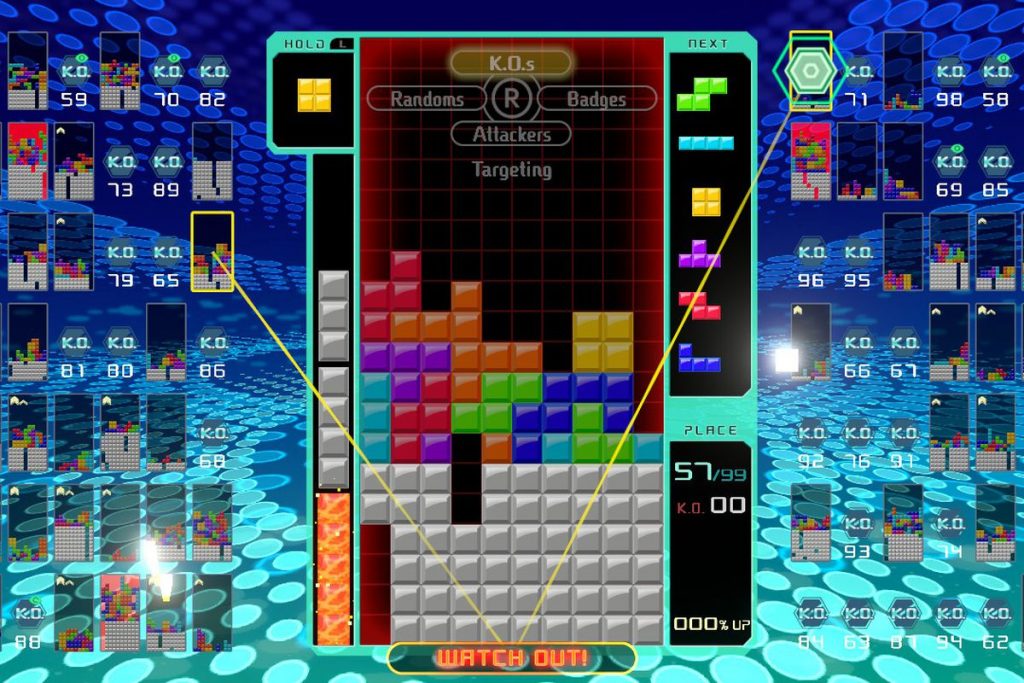 To play Tetris 99 in the right way, you need to be a subscriber of Nintendo Switch Online. This way, you can easily lo on to the online games. You can also play against 98 CPU players, but it requires a one-time fee of $10. So, if you are a Switch Online subscriber, you just need to download the free version of Tetris 99.
We don't have an intention to break your heart, but Call of Duty: Modern Warfare is not going to be on  Nintendo Switch ever. So, if you want a fix of PvE and PvP shooters, you better find it elsewhere and Warface could be just right. It is not a replica of CoD, but a lot of fun. It is one of the most popular free Nintendo Switch games on our list.
Warface has been on Switch for long now, and you might not find it fresh and new as you expected. But, you get access to this wonderful game for free! Could you be any more excited?
The only point where you may need to invest in the game is for weapon upgrades. However, you get access to a lot of guns and other tools of destruction. You can still have a satisfactory game of Warface without spending a penny. If you do not wish to upgrade the weapons and alter your character's looks, it is the best Nintendo Switch game you will ever play for free.
Nevertheless, if you fall for the game's addiction, you need to spend some cash for the weapon upgrades of your choice.
Another popular name on the list of best free Nintendo Switch games is Smite. Launched by Hi-Rez Studios, Smite is one of the straight-up MOBA. Like some of the similar games on the Switch, Smite showcases five-versus-five online battles in a large area. To win, you must cross your opponent's defenses to defeat the Titan.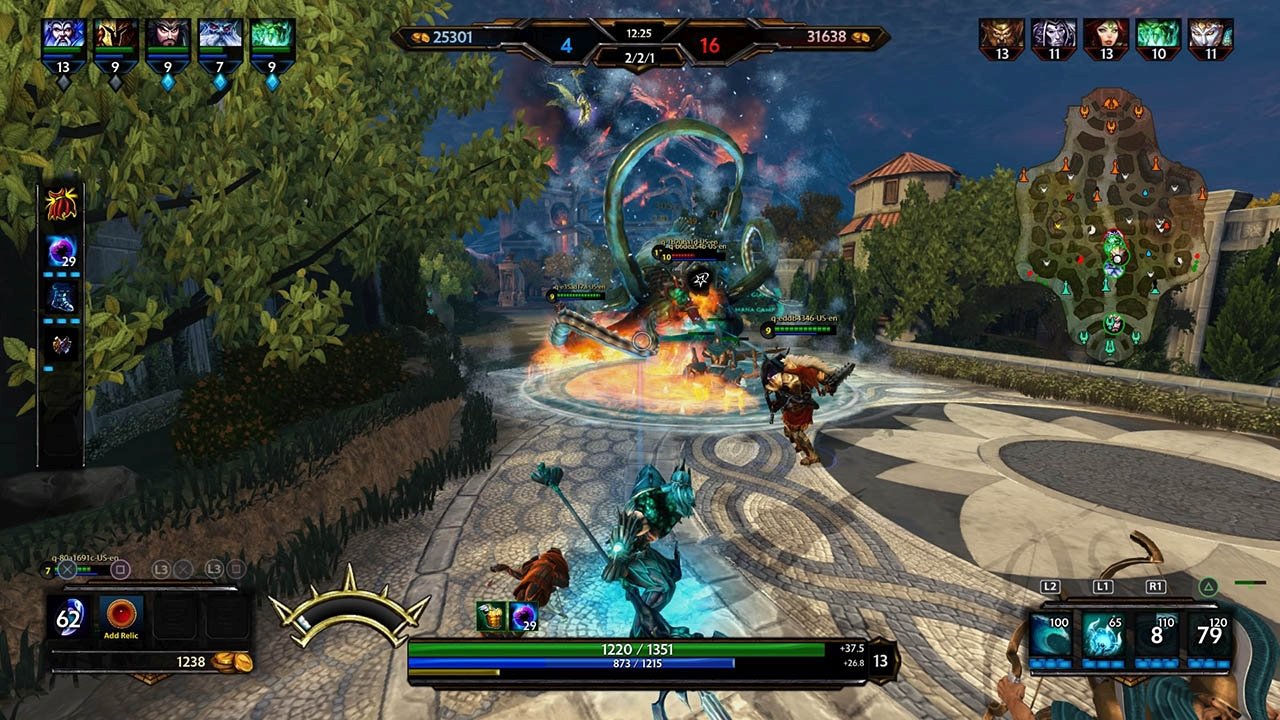 It is a tough and competitive game that will keep the gamer inside you excited throughout the game. If you are not aware, there's Smite World Championship held every year and organized by Hi-Rez Studios. It has been running since 2015 and releasing $1 million for prizes each year!
Want to be a champion?
It has been a long time since DC Universe Online showed up on the Switch. It was originally developed and released for PS3 and windows in the year 2011. However, it has been ported to OS4, Xbox and Nintendo Switch as well. You can play an MMO action game for free. In the game, you take control of villains and heroes of the DC Universe.
Even though the game is free, you might end up paying for the continuous paywall popups your way by DC Universe Online. If not paying for one, it will turn out to be annoying. There's a lot of content in the game as it has been 9 years since its launch. It has been there for a long time! You may need to pay for the subscription to get these interesting content of the game. However, you can enjoy the initial levels for free. Now, it is your call!
Dawn of the Breakers is the next best free Nintendo Switch games you can download to play for free. It has an anime art style in town, which makes it look good even by the standards of the Switch. A distinct feature of Dawn of the Breakers as compared to other free games is its single-player campaign. You will encounter new enemies, traverse a Mario party-esque board, pick up items and more. As you keep playing, you will get a chance to unlock new heroes and customize your existing heroes. And, you can take them for battles against the online players.
Similar to Monster Hunter in many ways, Dauntless is our nest free Nintendo Switch games you can try playing. In the game, you play as a slayer who is a group of humans surviving on earth after creatures names Behemoths were released on the planet. Either alone or with your friends, you get to leave for the desolate landscape to hunt down those Behemoths and save the planet. On your way, you need to collect materials to craft armor and weapons.
However, Dauntless is not any random free-to-play game that is a replica of an established franchise. The game was developed by a group of developers from BioWare, Capcom, Riot Games and Blizzard. And, you can see the talent in the final product! This free Nintendo Switch game gives that ultimate feel of an AAA experience.
The next game on the list is Arena of Valor – a five-versus-five MOBA game that was originally designed and developed for mobile devices. Like many other games ported to Switch, this was also shifted and has got some serious talent behind its superb development. If the graphics and controls of the game were not enough, the enthralling soundtrack by Hans Zimmer sets the environment all the more incredible.
Arena of Valor comes with multiple game models. One of the most popular ones includes Valley Skirmish, a three-versus-three game mode with a smaller map and just one tower. Considering all intents and purposes, the game is a clone of League of Legends.
Like many free games on the Switch, Paladins is another game developed on the formula of Overwatch. Setting it in a free-to-play ground, Paladins adapts the MOBA-inspired shooter formula of Overwatch. There are around 44 champions and like Brawlhalla, they rotate these games in a free roster every month. If you want, you can buy access to all of these champions.
Like different MOBA games, Paladins asks for a balanced roster of your team. The champions are divided into four different classes – Front Lines, Supports, damages and Flanks. Getting each champion to play a role suitable to them si the secret to victory. It forces a great level of teamwork, which will make the most successful shooters blush.
In a nutshell
So, which free Nintendo Switch game did you like the best? Out of the 15 free games of the Switch, most are among the favorite's list of gamers. Choose your and download right now to start playing!